The Texas Creative program is an apply-only stream within the department of Advertising at the University of Texas at Austin. The program focuses on training creative students to become "creatives" in the advertising industry, meaning those who create the advertisements. I produced three campaigns in the program: a solo one for Oculus Rift, partner project for Square Reader, and a partner project for U-Haul,. These campaigns were the primary focus of the semester, as we learned how to figure out our unique selling points, draft roughs, and then design the final pieces. In my partner projects, I was designated the role of art director, although I was heavily involved with the copywriting as well.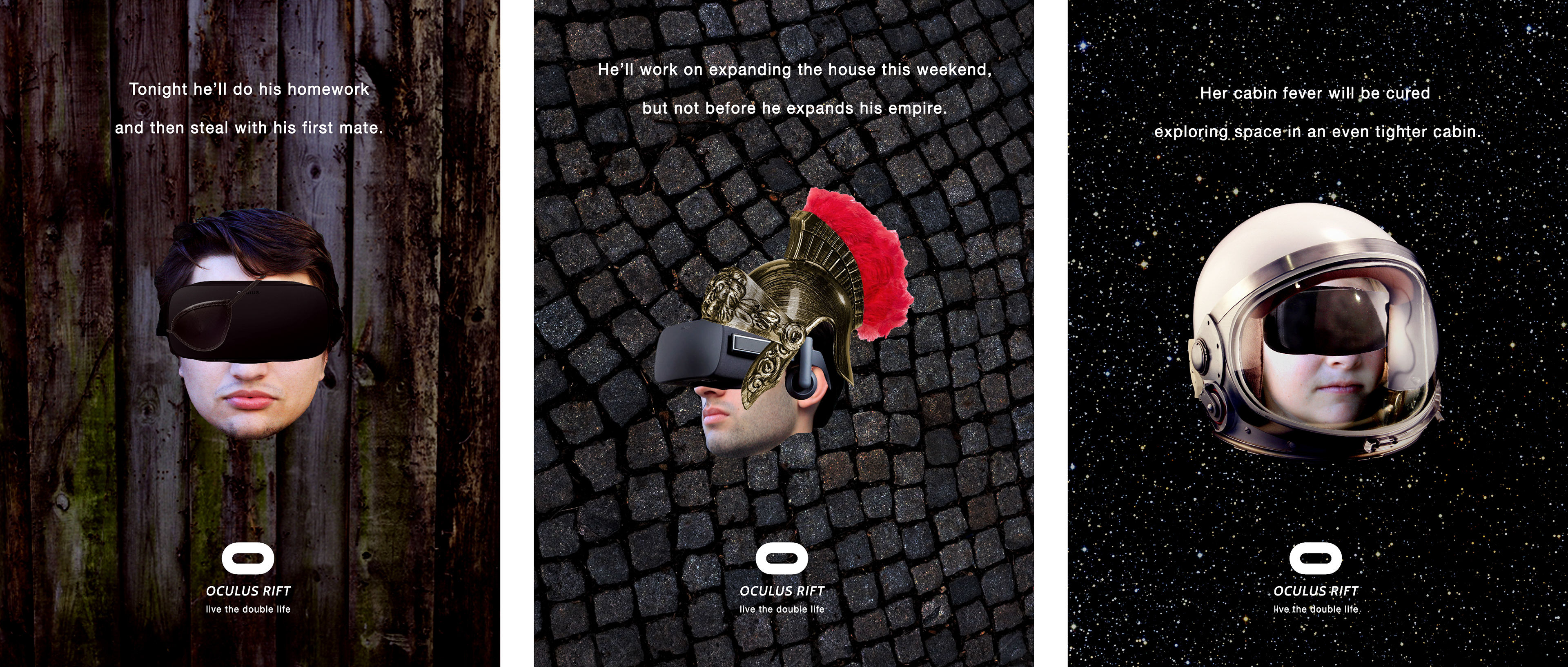 Unique Selling Point: Oculus Rift makes it possible for you to live a double life. While reality might be ordinary, virtual reality (VR) can make your other life extraordinary.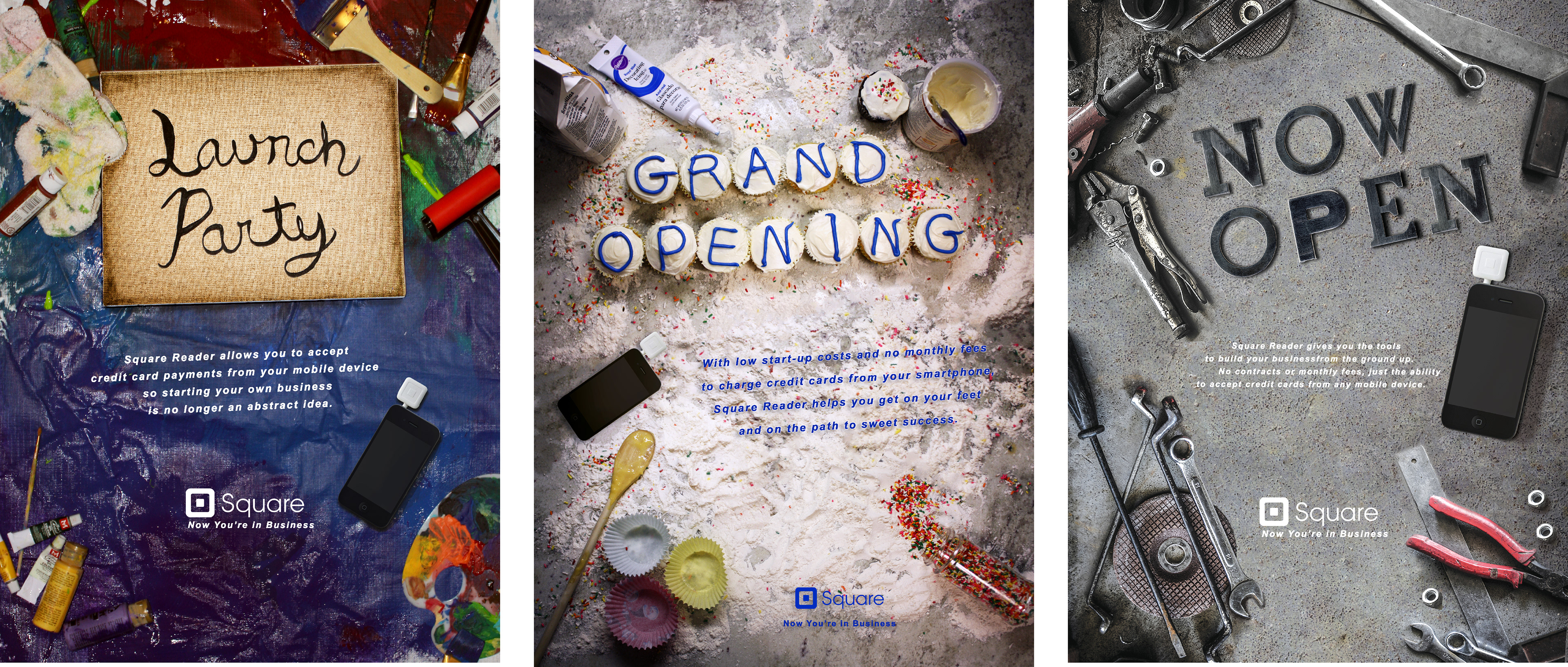 Unique Selling Point: Square Reader was made to help small businesses get on their feet. They make it possible to accept payments anywhere, and their low start up costs and no monthly fees won't make a dent in your budget. Square Reader is just what a small company getting started needs.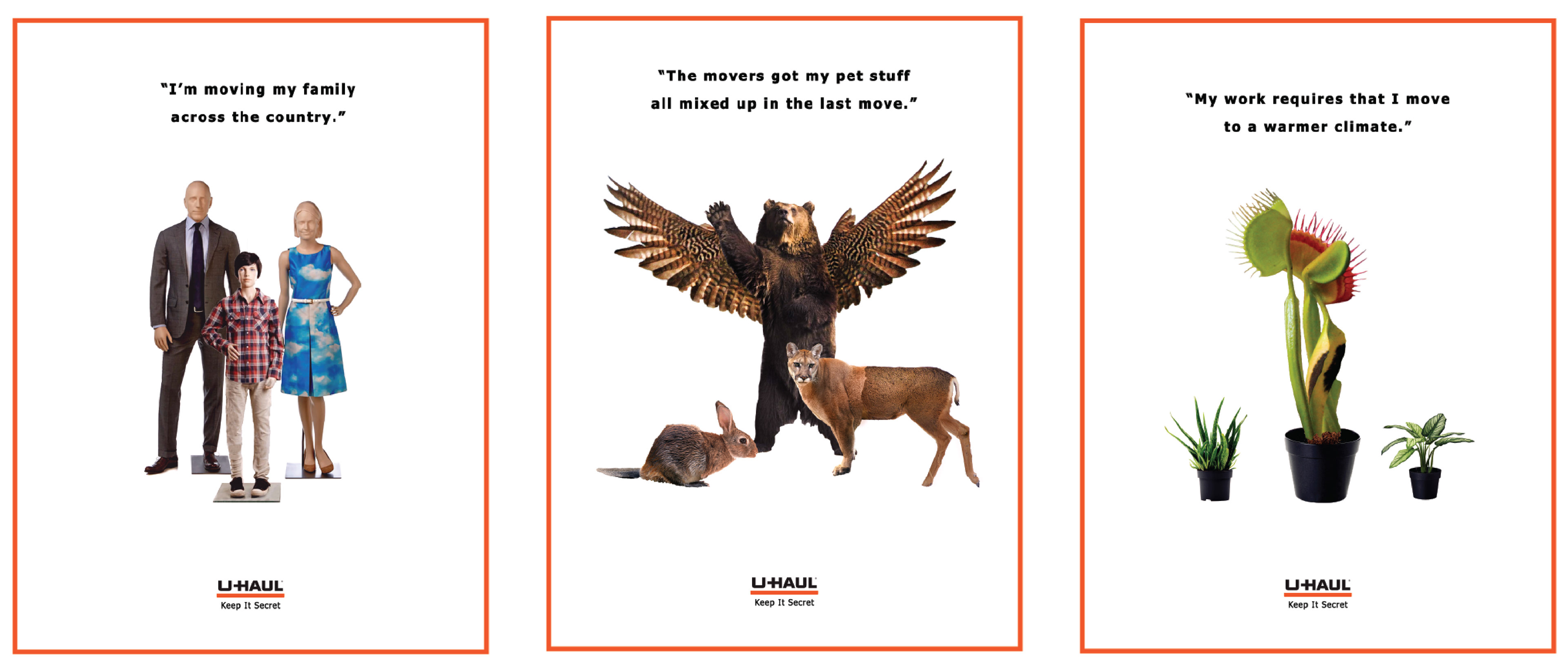 Unique Selling Point: U-HAUL is for those who want to keep things to themselves. Maybe you have a secret you can't tell anyone, or maybe you want to guard your most prized and strange possession. Either way, you move it yourself because no one understands your things like you do.